Super Team Of Role Models
Junior Leadership Team
Our studio's Storm Team is made up of outstanding students who serve as
martial arts role models for all of our young students.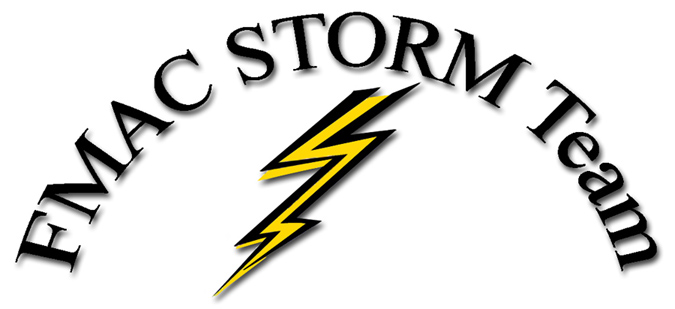 Our active STORM Team members are:
STORM Team members are carefully selected by Dr. Brassard, Mr. Brassard
and the FMAC Teaching Staff by demonstrating and maintaining the following characteristics:
Leadership and Respect At Home, School, And In Our Studio

Contributing To The Improvement Of Our Studio And Our Community

Strict Adherence To All Rules At Home, School, And In Our Studio

Courtesy & Excellence As Role Models

Motivation To Teach And Improve Our Students

Dedication To Constantly Improve Their Martial Arts & Teaching Skills

Positive & Winning Attitude
---
STORM Team Demonstration
"Boot To The Head"
December 18, 1998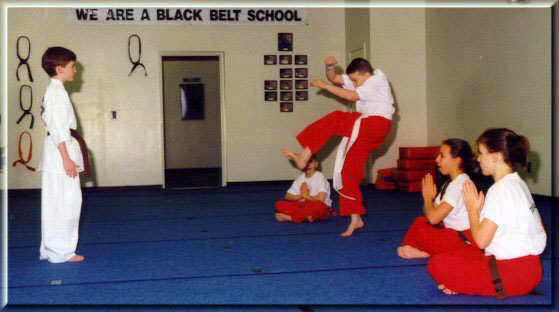 Ed Gruberman (Nick Seibert) tells the Master Teacher (James Hamel)
that he wants to learn how to "beat people up."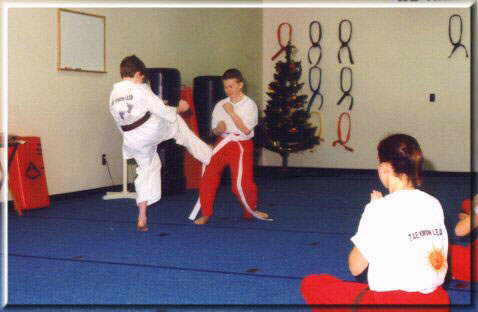 To teach him the true meaning of "Tae Kwon Leap" the Master Teacher
gives Mr. Gruberman a boot to the head.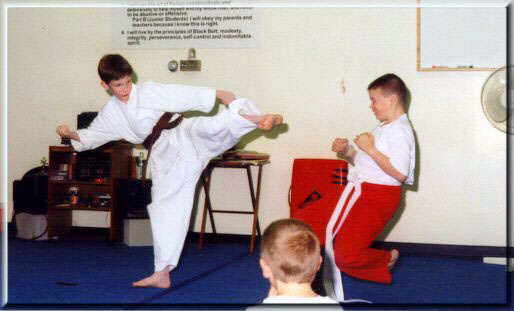 Unable to grasp the Teacher's message,
Mr. Gruberman receives a second boot to the head.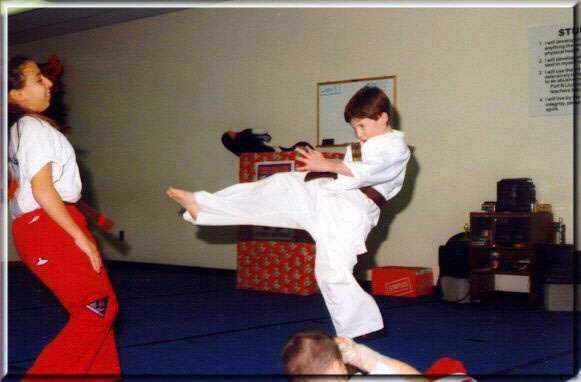 After a failed sneak attack on the Master Teacher, a second student (Yanina Fusaro)
also receives a boot to the head.
Also participating in the demonstration were Matthew Maynard and Ashley Wiljanen.

---

Len Brassard's Family Martial Arts Center, Copyright © 1994 - 2016 by Len Brassard, Ph.D.
All rights reserved. Reproduction is prohibited without permission of the author.